---
IT'S TIME FOR YOU TO STOP SETTLING, AND FEELING LIKE THE ONLY PERSON WHO CAN CLEAN YOUR HOME...
Now, you can get your own clean, organized, peaceful home, without having to do ALL the work yourself, or constantly having to nag, threaten, and BRIBE your kids!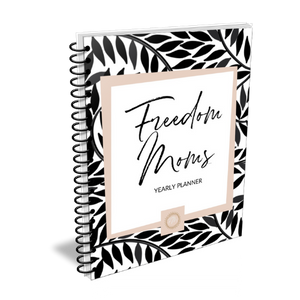 Freedom Moms Yearly Planner
The Freedom Moms digital yearly planner, so you have all the checklists you need at your fingertips for every day use!

This planner has no dates printed, you write them in yourself, which means...no pages are ever wasted, and you can use the download year after year!
Let's Get Organized!
What customers are saying...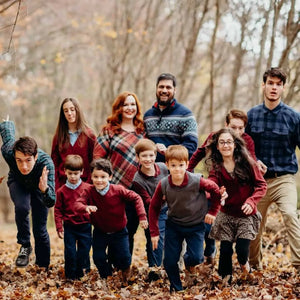 Mother of 10 children (yes, 10!), a business owner, a homeschool mom, & dedicated non-perfectionist home systems extraordinaire!
I'm passionate about teaching overwhelmed Moms how to transform themselves from a minion martyr mindset into confident, capable, respected home CEO's. I'm committed to helping ALL Moms (working moms, stay at home moms, homeschooling moms, ADHD moms, and any other kind of Mom who wants a change!) realize and achieve a calm, peaceful, neat space that really feels like Home Sweet Home.
---